Heaven Can Wait
A race to benefit Sara's Project for breast cancer education and patient support
Body
2022 Heaven Can Wait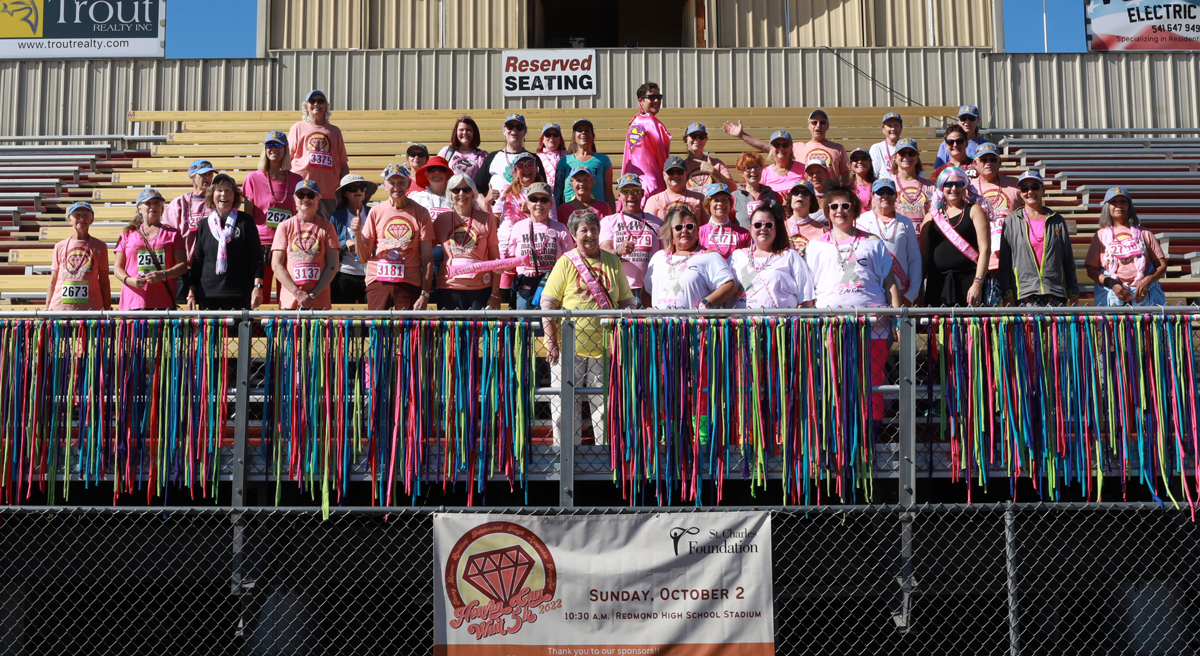 The extraordinary cancer survivors who attended the 23rd Annual Heaven Can Wait 5K. Click image to enlarge.
Check out other photos from this year's event!
Thank you to all who joined us at this year's Heaven Can Wait 5K walk/run in Redmond on Oct. 2!
Heaven Can Wait draws hundreds to together with a shared mission to raise funds for Sara's Project, a fund of St. Charles Foundation. Sara's Project provides education, early detection and support services to ease the challenges of breast cancer for people in Central and Eastern Oregon.
Heaven Can Wait was founded in 2000 by Charlene Levesque, a breast cancer survivor. Charlene's diagnosis prompted Central Oregon Running Klub (CORK) to begin formulating the idea of a women's event that would promote early detection of cancer and encourage a healthy, active lifestyle.
Your participation in Heaven Can Wait:
* Raised funds for Sara's Project.
* Educated the community about the importance of early detection of breast cancer.
* Encouraged community members to walk or run for their health.
* Brought the community together in a celebration of life
Read more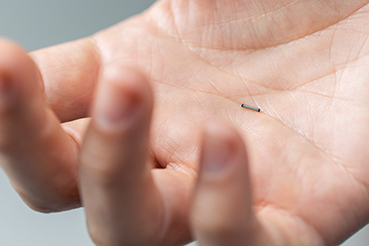 Tiny tech makes a big impact on breast cancer care
St. Charles Cancer Center has begun using Magseed—a tiny, iron oxide "seed" that is implanted in a cancerous breast tumor to mark its location for surgery.
Read more
Posters from the Past