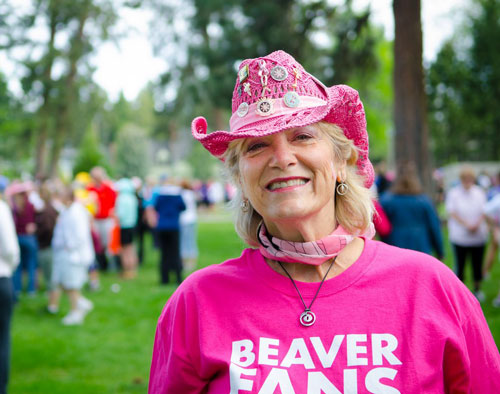 HCW History
Heaven Can Wait has become a Bend tradition, drawing thousands every year to raise breast cancer awareness.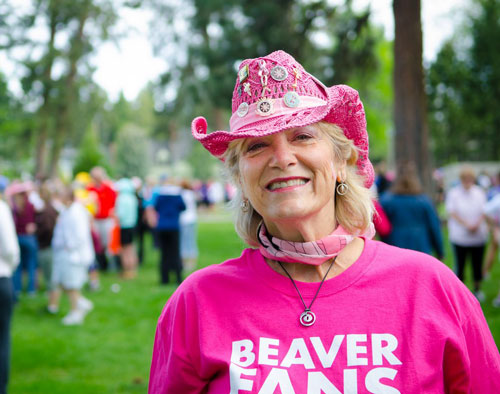 Body
Heaven Can Wait began in 2000 after Charlene Levesque — wife of Central Oregon Running Klub (CORK) president, Joe Levesque — was diagnosed with breast cancer. Charlene's diagnosis prompted CORK to begin formulating the idea of a women's event that would promote early detection of cancer and encourage a healthy, active lifestyle.
Held every year on National Cancer Survivor's Day (first Sunday in June), Heaven Can Wait has grown into Central Oregon's premiere athletic event and an annual celebration of cancer survivorship.
Annual participation and sponsorship
Over the past 19 years, more than $1.5 million has been raised to benefit Sara's Project.
| | | |
| --- | --- | --- |
| Event Year | # of Participants | Net to Sara's Project |
| 2019 | 2,400 | $84,000 |
| 2018 | 2,568 | $92,970 |
| 2017 | 2,693 | $99,277 |
| 2016 | 3,130 | $95,797 |
| 2015 | 2,990 | $90,858 |
| 2014 | 3,463 | $90,719 |
| 2013 | 3,946 | $116,781 |
| 2012 | 3,795 | $76,620 |
| 2011 | 4,028 | $102,501 |
| 2010 | 4,129 | $112,769 |
| 2009 | 3,559 | $92,817 |
| 2008 | 3,493 | $114,058 |
| 2007 | 2,687 | $81,270 |
| 2006 | 2,374 | $75,542 |
| 2005 | 2,138 | $64,540 |
| 2004 | 1,975 | $60,546 |
| 2003 | 1,691 | $52,451 |
| 2002 | 1,702 | $43,051 |
| 2001 | 1,208 | $29,492 |
| 2000 | 1,026 | $23,605 |
| TOTALS | 54,995 | $1,599,664 |